Welcome to CT Granite Countertops Directory.
Connect with Granite Countertops Professionals in the CT area. This service is designed to help you find qualified Local professional Granite Countertops providers. Use the Post Project feature to instantly connect with the right local pros.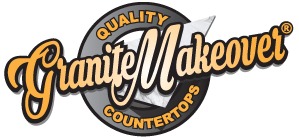 CT Granite Countertops Starting At $34.99 per SF
Subject to change without notice Restriction may apply.
Bethel
|
Connecticut
|
CT
|
New Haven
|
Waterbury
|
---
Residential Solutions, LLC.
Windsor CT Granite Countertops
Windsor | CT | CT |
---
Renaissance Stone
Wallingford CT Granite Countertops
Wallingford | CT | CT |
---
Marble and Granite Counters by MARCO JETTE LLC
CT CT Granite Countertops
CT | CT |
---
Tedeschi Tile & Marble
Torrington CT Granite Countertops
Torrington | CT |
---
ATZ Granite
South Windsor CT Granite Countertops
South Windsor | CT |
---
Getty Granite Co
Salem CT Granite Countertops
Salem | CT |
---
E.W. Granite & Marble LLC
Farmington CT Granite Countertops
Farmington | CT |
---
Verona Marble, Granite & Tile LLC
Plainville CT Granite Countertops
Plainville | CT |
---
Mather Countertop Systems
South Windsor CT Granite Countertops
South Windsor | CT |
---
Creative Stone LLC
New Haven CT Granite Countertops
New Haven | CT |
---
Pataya Flooring & Stone Supply
Niantic CT Granite Countertops
Niantic | CT |
Use the filter to narrow your results by region (We have over 500 Granite Countertops's in the directory)